Sustainable production.
Reliable
quality

.

We rely on the circular economy, producing from plastic waste.
We create new

technologies

.

Our innovative longitudinal drainage GXP®DREN 5+5 DUO won the Budma 2023 gold medal.
We operate
from scratch

.

We create the key infrastructure for the largest investments in the country and abroad.
We care about
the
natural environment

.

Our solutions serve not only people – we care for animals, plants, soil and groundwater.
We ensure

a secure

future.

Reliable waterproofing protects against harmful and toxic substances.
About Us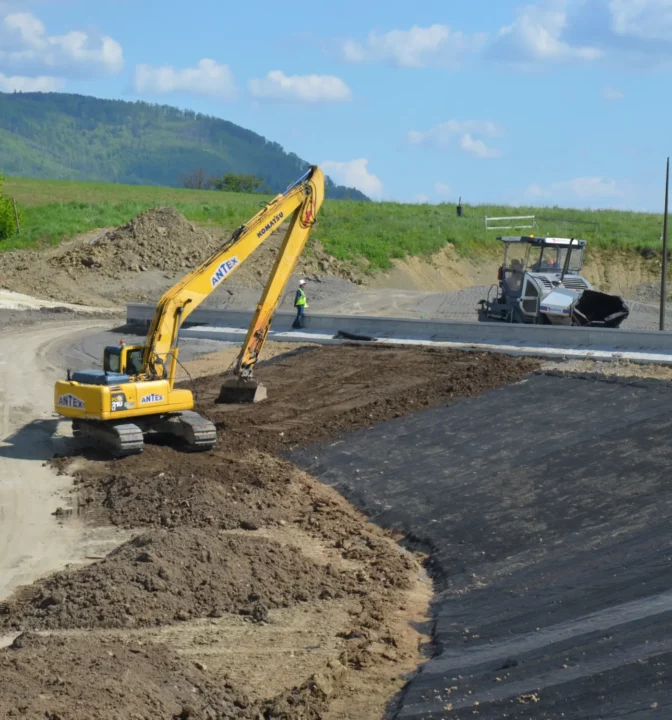 About Us
We are the oldest manufacturer of geosynthetics in Poland. Many years of experience have allowed us to improve not only every product, but also the process. As a result, our customers can count on a continuous and timely supply of materials of consistent and reliable quality.
We have been building our expert status for more than 60 years. This time has been dedicated to continuous development and the search for optimal solutions, both for customers and the environment. We owe our extensive knowledge to our close partnership with top universities and laboratories. Our comprehensive experience is the result of contracts carried out all over the world.
We know that perfect matching of materials and methods to the unique nature of the investment is crucial. This is why we support our clients in the implementation of unique, complex and large-scale projects. We provide a personalised approach and are not afraid of challenges.
We are not just a part of the industry – we create it. Continuous research and development has resulted in many new products that meet the needs of groundwork specialists and designers. We focus on innovation and have already created more than a dozen patents under the Griltex brand.
Where our products are
"We are already building the future today. We produce our materials with a passion for a sustainable world and future generations"
News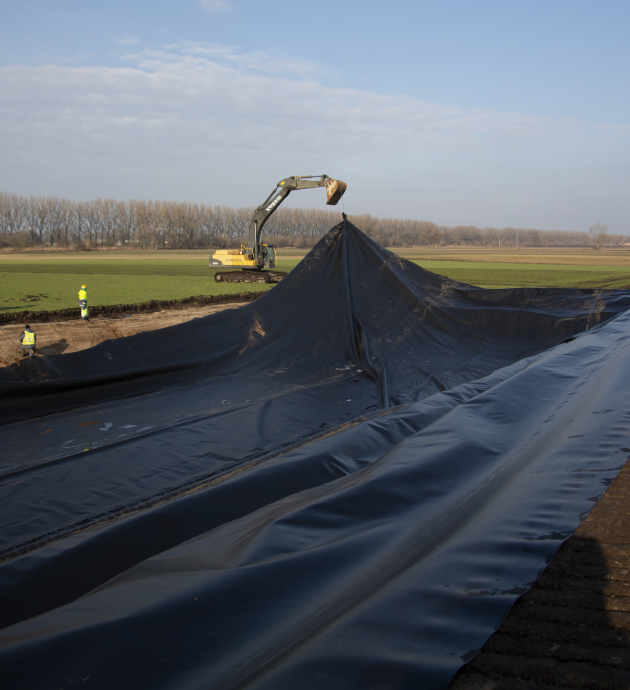 Continuous development. Consistent quality. More than 60 years of experience in geosynthetics.
The history
The history of Griltex began in France in 1962.
Griltex Polska Sp. z o.o.'s activities focus on the production, manufacture, distribution and sale of high-quality plastic building materials.
Working with an experienced and flexible company like GRILTEX POLSKA Sp. z o.o. guarantees everyone (trade companies, contractors and individual customers) high quality service and efficiency in executing orders and completing all the assigned tasks.
1962
GRILTEX France was established from the Elf Aquitaine corporation
1962
1970
Establishing the first sealing department
1970
1983
Creating the horizontal insulation of BOR foundations
1983
1996
Launching GRILTEX products on the Polish market
1996
1999
Establishing the GRILTEX Polska sealing department
1999
2007
Awarded the MTP Gold Medal for the DuPont TYPAR® geotextile
2007
2011
Starting production of Poland's first GXP DREN geocomposite without adhesive
2011
2013
Patenting the production of a cavity drain membrane with a lock, 4m wide
2013
2015
Producing the first GXP N20 PERFORATED green roof composite
2015
2017
Producing the first GXP 1200 Plus three-layer composite
2017
2019
Producing the first GXP PLUS 5+5 double-sided extruded cavity drain membrane
2019
2021
Launching a state-of-the-art slope solution - the GXP PLUS FIX extruded membrane
2021
2023
BUDMA MTP Gold Medal for the acclaimed GXP DREN 5+5 DUO geocomposite
2023
2023
25 years of Griltex in Poland
2023
1963
Producing the first FORST Atx reinforced roofing membrane
1963
1974
GRILTEX FRANCE is the exclusive and authorized distributor for DuPont®
1974
1990
Starting GXP Plus production
1990
1998
Establishing GRILTEX Polska, starting production of the NAPTEX geotextile
1998
2004
Starting production of the GXP DREN geocomposite
2004
2008
Producing the largest sheet, measuring 8,000m2 - for the S3 road
2008
2012
Starting production of BOR PROTECT expanding joint sealing tapes
2012
2014
Starting production of GX Coin corners
2014
2016
BUDMA MTP Gold Medal for the GXP Plus and GXP Dren innovative products
2016
2018
New GXP DREN 8+8 longitudinal, double-sided and vertical drainage
2018
2020
New GXP DREN 5+5 DUO - double-sided vertical system drainage
2020
2022
60th anniversary of the GRILTEX brand in the world
2022
2023
FORBES DIAMOND Award
2023
Career
Griltex focuses on developing new and innovative products along with providing our customers with the world's best solutions for their projects.
We are a market leader who keeps the future in mind. We aim to improve the sustainability of our business by reducing landfill waste, lowering our carbon footprint and investing in our people.
Join us
Griltex Polska Sp. z o.o.
ul. Obornicka 7
Złotkowo
62-002 Suchy Las
Find out more about our products and see our news
If you provide us with your e-mail then we can send you the latest information about our materials.
"*" indicates required fields