Innovative geomembrane with integrated mounting belts
The membrane GXP® Plus Fix, made of high density polyethylene (HDPE), with the basis weight of 800 – 1200 g/m2, integrated with the mounting belts, is assigned to be joined with another geosynthetic, such as: geogrid, geomesh, geograte, geomat, etc. The foil's embossings constitute a natural protection for the geograte against sliding on the (flat) foil. The geomembrane equipped with integrated mounting belts not only guarantees tightness, strength and quick assembly, but it also secures the humus layer in case of out-of– ordinary precipitation.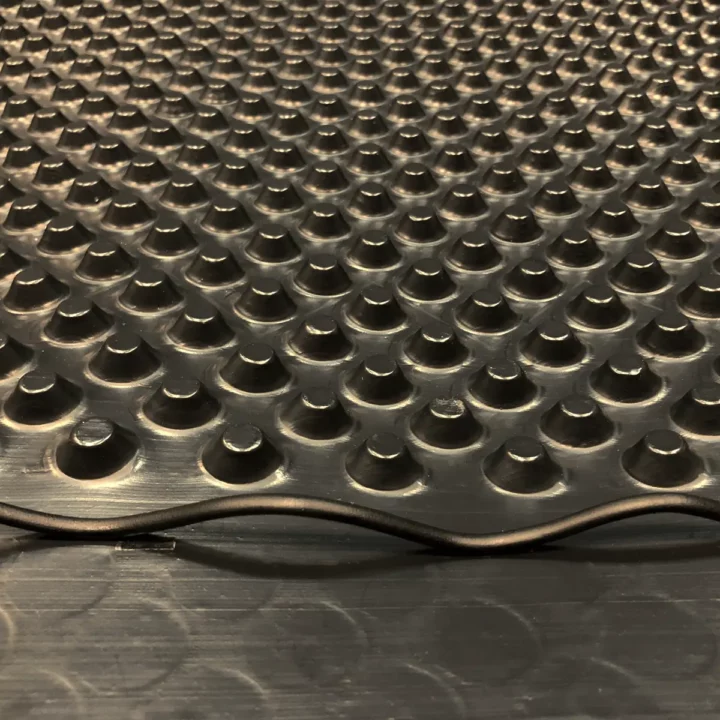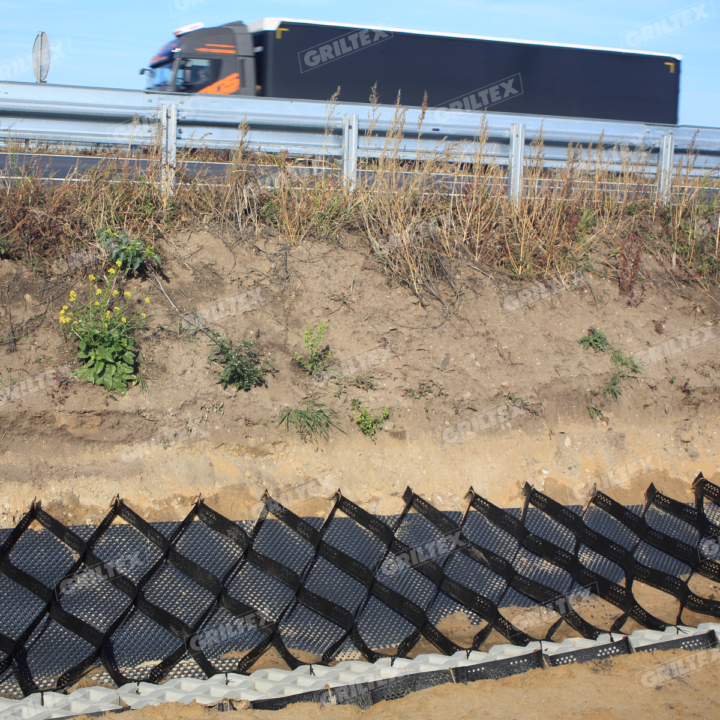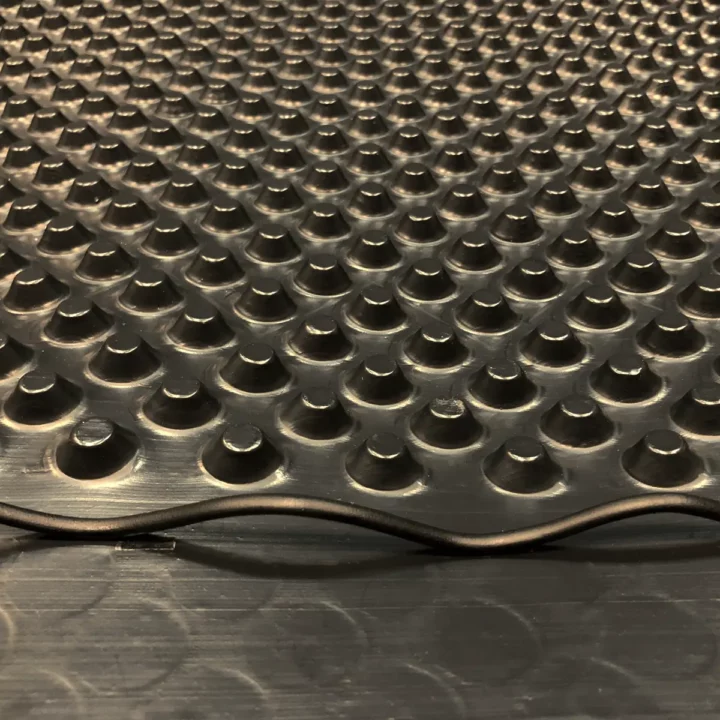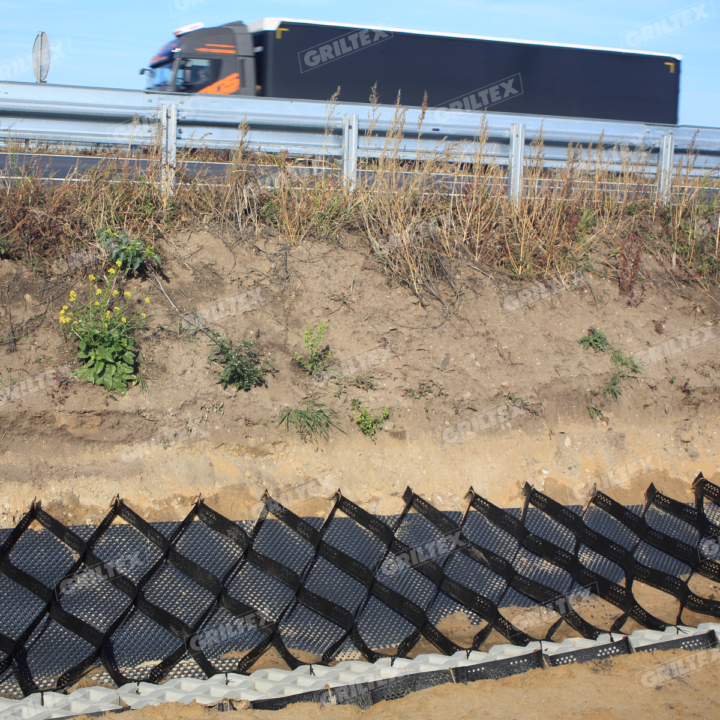 Advantages
Durable and effective mounting – it prevents embankment landslides
No necessity of geomembrane perforation during mounting – maintained hydroinsulation
Shorter mounting time
Smaller involvement of human labour
It enables the recipient to develop a competition advantage on the market of construction works contracting.
Technical Data
| Technical Data | 0,8 | 1,0 |
| --- | --- | --- |
| Weight | 800g/m2 | 1 000 g/m2 |
| Thickness | 800 μm | 1 000 μm |
| Compression strength | 400 kN/m2 | 500 kN/m2 |
| Temperature resistance | -40 do +80oC | -40 do +80oC |